Michael Thomsen Blog
Michael Thomsen's blog about phytotherapy (herbal medicine), nutrition, how to improve your healthspan and longevity.
Herbal Medicine Week: Astragalus and Cancer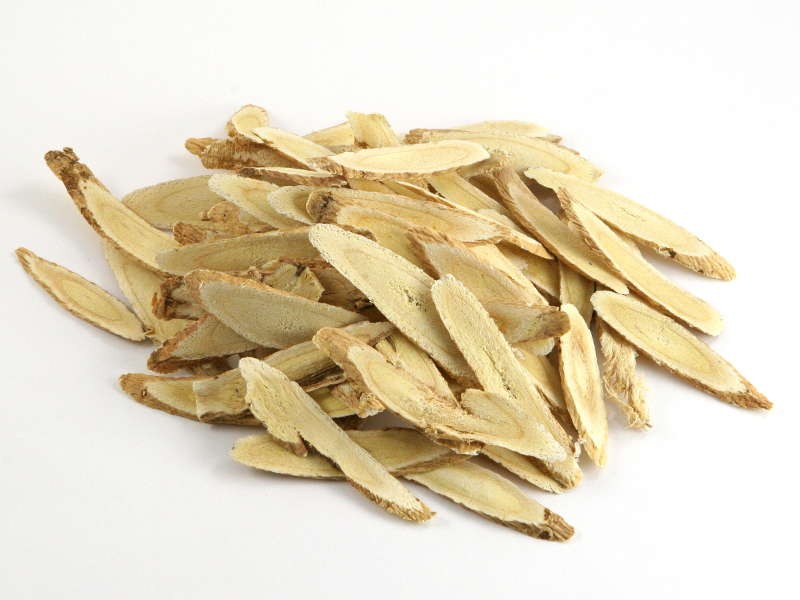 Astragalus membranaceus and cancer treatment
By Michael Thomsen
www.michaelthomsen.com.au
#HerbalMedicineWeek #NHAA #Naturopathy #WesternHerbalMedicine #PhytotherapyDeskReference

Interaction
Astragalus may be used to assist in the detoxification of anticancer drugs, and in the restoration of immunity following chemotherapy. Astragalus has been shown to stimulate T lymphocytes and enhance macrophage activity, stimulate haemopoiesis and protect against chemotherapy-induced leucopoenia and neutropoenia. Additionally, inducible nitric oxide synthase (iNOS) transcription may be enhanced by astragalus, which acts to improve cytotoxicity essential to chemotherapy. These properties are in keeping with the traditional application of astragalus as a biological response modifier in cancer immunotherapy, and potentiation of anticancer drugs. Coadministration may provide an additive and/or synergistic effect and may enhance drug effect.
Coadministration with astragalus may enhance the cytotoxicity of cisplatin.

Recommendation
Prescribe if indicated or appropriate.

Directions for use
Consider administration in patients receiving myelosuppressive treatment. Supervise patient in collaboration with other health professionals.

Evidence
Clinical trials
Astragalus is a key ingredient in a ginseng and dong quai combination, a traditional Chinese herbal medicine formulation used as a biological response modifier in cancer immunotherapy, potentiation and detoxification of anticancer drugs 1.
Astragalus is traditionally used orally however purified astragalus polysaccharides can also be used as an injection.
Reviews
McCulloch et al. (2006) conducted a meta-analysis examining the effects of astragalus in non-small cell lung carcinoma receiving cisplatin. Of 1,305 potentially relevant publications,
34 randomized studies representing 2,815 patients met inclusion criteria.
Twelve studies (n = 940 patients) reported reduced risk of death at 12 months (risk ratio [RR] = 0.67; 95% CI, 0.52 to 0.87).
Thirty studies (n = 2,472) reported improved tumour response data (RR = 1.34; 95% CI, 1.24 to 1.46).
In subgroup analyses, Jin Fu Kang in two studies (n = 221 patients) reduced risk of death at 24 months (RR = 0.58; 95% CI, 0.49 to 0.68) and in three studies (n = 411) increased tumor response (RR = 1.76; 95% CI, 1.23 to 2.53). Ai Di injection (four studies; n = 257) stabilized or improved Karnofsky performance status (RR = 1.28; 95% CI, 1.12 to 1.46).
These results suggest that astragalus-based Chinese herbal medicine may increase effectiveness of platinum-based chemotherapy when combined with chemotherapy. These results require confirmation with rigorously controlled trials. 2
A recent review of 19 trials found that, compared with the control group, the Astragalus-containing Chinese herbal medicine combined with chemotherapy-group showed a significantly increased tumour response (complete and partial response, (risk ratio [RR] = 1.25, 95% confidence interval [CI]: 1.17-1.33, p < 0.00001) and Karnofsky performance score (KPS) (standardized mean difference [SMD] = 1.81, 95% CI: 1.46-2.17, p < 0.00001). This group also displayed remarkably reduced chemotherapy toxicity. The results of this review suggests that Astragalus-containing Chinese medicine formulations enhance the therapeutic efficacy and reduce toxicity of chemotherapy for cervical cancer.3 The dosage forms included decoctions, capsules, and tablets. Studies using intravenous injections were excluded.

Capecitabine-Associated Hand-Foot Syndrome
The effect of Chinese herbal compound LC09 was examined in patients with capecitabine-associated hand-foot syndrome or palmar-plantar erythrodysesthesia. Hand-foot syndrome causes redness, swelling, and pain on the palms of the hands and/or the soles of the feet. Sometimes blisters appear. The cause of the neuropathic symptoms is likely to be small-fiber neuropathy in capecitabine-induced hand-foot syndrome. The active treatment consisted of 110 g daily of LC09 containing dried decoctions of 30 g Astragalus membranaceus root, 18 g Angelica polymorpha (dang gui) root, 12 g dried flowers of Carthamus tinctorius (hong hua, safflower), 20 g of Lithospermum erythrorhizon (zi cao) and 30 g Geranium wilfordii (Lao-guan-cao, cranesbill). Both LC09 and control were prepared by Beijing Tcmages Pharmaceutical Co Ltd. Patients in the treatment group soaked their feet or hand for about 20 minutes (twice daily) in 1000 mL warm water (~35 to 38 °C) that contained dissolved LC09. The randomised, controlled trial found significant differences in National Cancer Institute (NCI) grade and Numerical Rating Scale (NRS) pain scores were observed between the LC09 and the placebo treatment (P <0 .01).

In addition, capecitabine-associated hand-foot syndrome effectiveness rate and pain alleviation rate were significantly higher in the treatment group compared with the control group (p< 0.01). Furthermore, the chemotherapy completion rate between two groups was significantly different (p=0.002). In addition, no adverse reactions were observed in either LC09 or control group.5

Dose and safety study of Astragalus-containing formula SH003
An open-label, dose-escalation trial used the traditional 3 + 3 dose-escalation design. Patients with solid cancers were recruited and administered 1 to 4 tablets of SH003 thrice daily for 3 weeks according to the dose level. One tablet of SH003 (total 800 mg) contains 400 mg of dry extracts from Astragalus membranaceus, Angelica gigas (Korean or giant angelica), and Trichosanthes kirilowii (equal ratio) extract in 30% ethanol. SH003 is produced by pharmaceutical company Hanpoong Pharm & Foods Co Ltd (Jeonju, Republic of Korea). Adverse events were evaluated according to the Common Terminology Criteria for Adverse Events (CTCAE). Dose-limiting toxicities were defined as Grade 3 or higher adverse events based on CTCAE. The maximum tolerated dose was defined as the highest dose at which no more than 1 of 6 patients experienced dose-limiting toxicities. The study enrolled 11 patients. A total of 31 adverse events occurred. According to the CTCAE, all the observed adverse events were grade 2 or less and no adverse events of grade 3 or more corresponding to dose-limiting toxicities occurred. The study found that the maximum tolerated dose of SH003 was 4800 mg/day. A Phase 2 study is required to determine the efficacy of SH003 in patients with cancer at a dose of 4800 mg/day or less.6

Astragalus polysaccharide injection concurrent with chemotherapy
This study examined the use of injection with purified astragalus polysaccharide concurrent with chemoradiotherapy in patients with advanced pharyngeal or laryngeal squamous cell carcinoma in a phase II double-blind, randomized trial. The polysaccharide injection (PG2) or placebo was administrated three times per week in parallel with chemoradiotherapy. The chemotherapy regimen included 50 mg/m2 cisplatin every 2 weeks with daily tegafur-uracil (300 mg/m2) and leucovorin (60 mg/day). The study was terminated prematurely due to the successful launch of a newly formulated PG2 injection (lyophilized form). A total of 17 patients were enrolled. PG2 was associated with less frequent treatment-associated adverse events compared to placebo. Furthermore, less Quality-of-Life fluctuations from the baseline during chemotherapy were noted in the active group, with a significant difference in the pain, appetite loss, and social eating behaviour. The tumor response, disease-specific survival and overall survival did not differ between the two groups.7

Astragalus polysaccharide injection integrated with vinorelbine and cisplatin for patients with advanced non-small cell lung cancer
This randomised, controlled study (n=136) found that astragalus polysaccharide injections improved the tumour response, stabilised and improved quality of life in patients with advanced non-small-cell lung cancer (NSCLC). After 3 cycles of treatment, there were significant differences in the overall patient QOL (p= 0.003), physical function (p= 0.01), fatigue (p < 0.001), nausea and vomiting (p < 0.001), pain (p= 0.007), and loss of appetite (p = 0.023) between the two study groups.8

References

1. Zee-Cheng RK. Shi-quan-da-bu-tang (ten significant tonic decoction), SQT. A potent Chinese biological response modifier in cancer immunotherapy, potentiation and detoxification of anticancer drugs. Methods Find Exp Clin Pharmacol 1992;14:725-36.

2. McCulloch M, See C, Shu XJ, et al. Astragalus-based Chinese herbs and platinum-based chemotherapy for advanced non-small-cell lung cancer: meta-analysis of randomized trials. Journal of clinical oncology : official journal of the American Society of Clinical Oncology 2006;24:419-30.

3. Shen L, Gwak SR, Cui ZY, Joo JC, Park SJ. Astragalus-Containing Chinese Herbal Medicine Combined With Chemotherapy for Cervical Cancer: A Systematic Review and Meta-Analysis. Front Pharmacol 2021;12:587021.

4. Dharmananda S. Astragalus: Practical Aspects of Administering the Herb. Institute for Traditional Medicine, Portland, Oregon 2021;http://www.itmonline.org/arts/astragalus.htm.

5. Yu R, Wu X, Jia L, Lou Y. Effect of Chinese Herbal Compound LC09 on Patients With Capecitabine-Associated Hand-Foot Syndrome: A Randomized, Double-Blind, and Parallel-Controlled Trial. Integr Cancer Ther 2020;19:1534735420928466.

6. Cheon C, Ko SG. A Phase I Study to Evaluate the Safety of the Herbal Medicine SH003 in Patients With Solid Cancer. Integr Cancer Ther 2020;19:1534735420911442.

7. Hsieh CH, Lin CY, Hsu CL, et al. Incorporation of Astragalus polysaccharides injection during concurrent chemoradiotherapy in advanced pharyngeal or laryngeal squamous cell carcinoma: preliminary experience of a phase II double-blind, randomized trial. J Cancer Res Clin Oncol 2020;146:33-41.

8. Guo L, Bai SP, Zhao L, Wang XH. Astragalus polysaccharide injection integrated with vinorelbine and cisplatin for patients with advanced non-small cell lung cancer: effects on quality of life and survival. Med Oncol 2012;29:1656-62.
Stay Informed
When you subscribe to the blog, we will send you an e-mail when there are new updates on the site so you wouldn't miss them.
Comments
No comments made yet. Be the first to submit a comment
Book Review: Phytotherapy Desk Reference
Reviewed by  Mim Beim
My original copy of Michael Thomsen's Phytotherapy Desk Reference is herb-stained and dog-eared. So it was with much excitement that I received the latest edition of this little gem.
The book, as with the previous editions, has been designed not as an exhaustive materia medica but rather as a desk reference for the busy herbalist. It contains short, precise descriptions of 236 of the most commonly used herbs in Australia and New Zealand.
The extensively revised and updated 5th edition of the Phytotherapy Desk Reference
Phytotherapy Desk Reference 5th Edition ISBN: 978-0-646-82443-7 Soft-cover, spiral bound. 200 pages. 233 Monographs.